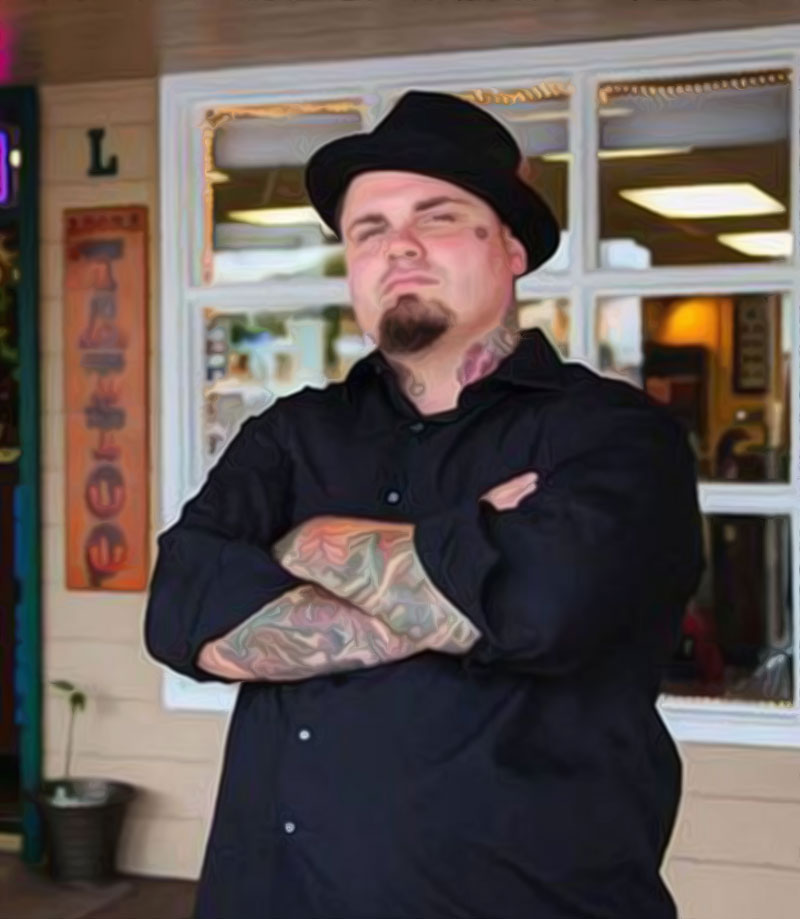 Having tattooed around San Diego since 2006, Jason is the man for your next tattoo. He offers a new-school take on a number of traditional styles. He can hit a full-color neo-traditional piece just as neatly as a black-and-gray portrait, and if you want a full, themed body suit, he can kill it for you.
Not only is Jason a talented tattooist, he is also a force to be reckoned with on canvas. When he's not watching Lord of the Rings he's drawing new tattoo ideas, painting his next masterpiece or killing it at Skyrim.
To book an appointment call Jason at 858-216-0479.